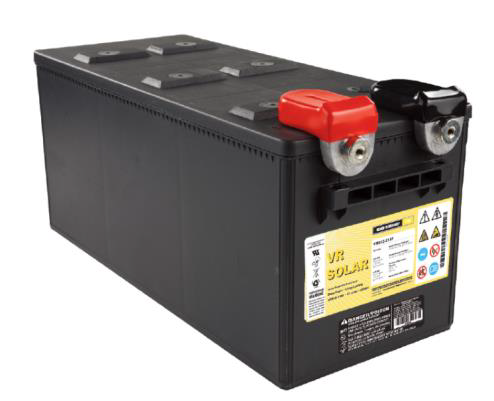 C&D Technologies, Inc. has expanded its VR Solar product line utilizing C&D's True Front Access design. The latest product addition to this family is the VRS12-215F. The VRS12-215F incorporates C&D's DCS technology with Nano-Carbon technology to enhance cycle performance and partial state of charge (PSoC) operation.
"This is the first large format product released by C&D for the cycling market utilizing our new, cycle enhancing Nano-Carbon technology", said Jay Frankhouser, director of Product Management of C&D.
Ease of installation and maintenance is enhanced by the front terminal design and patented C&D Ohmic Ring, which provides for fast installation and easy, accurate, ohmic and voltage measurements.