Webinar Description: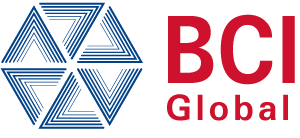 To benefit from the fast-growing battery markets requires establishing or expanding production facilities in North America and/or Europe. But how do you set up a transparent location selection process? What about supply of materials, energy security and energy costs? How do you assess the labor availability (both in the mid-term and long-term) of candidate locations? How to compare the strengths of the 'renewables' ecosystem in different locations/countries? How do you include financial, political and natural disaster risks in your location considerations? And last, but not least, how do you deal with governments and pertinent authorities regarding incentives, grants and taxes (for example US: IRA; Europe: IPCEI).
BCI Global is a specialized site selection and location consulting firm that has supported companies for 38 years now with a fact-based location decision process in all regions of the world. BCI Global has a strong track record in the batteries, automotive, energy, chemicals and materials industries. BCI is recognized by Forbes magazine as one of the World's Best Management Consulting Firms, and the only one on this list of 200 firms specialized in supply chain and location advice.
Learning Objectives:
• Adopting a proven framework for finding the best location for new operations, taking all relevant cost, quality of the business environment and risk factors into account
• Understanding the complexity of location decisions for a new production plant in the US or Europe
• Learning how benefitting from economic incentives works
---
Speakers: 
René Buck CEO, BCI Global
René Buck is founder and CEO of BCI Global. In April 1985 René started BCI on the day he graduated from the University of Nijmegen, the Netherlands. BCI Global, recognized by Forbes Magazine as one of the 200 World's Best Management Consulting Firms, is a leading independent international supply chain design, location strategy and site selection consulting company. BCI Global has offices in the US in Atlanta, the Bay Area, Dallas and Los Angeles; in Asia in Shanghai and Singapore; and in Europe in Nijmegen & the Hague – the Netherlands; London – UK; Frankfurt – Germany.
BCI Global works for a wide range of international companies in various industries, assisting more than 1,000 companies in 50+ countries around the world. OEM companies and suppliers in the automotive/EV and batteries industries looking for the right locations in the US, Europe, China and Asia, are key clients.
René Buck spoke at numerous conferences in the US, Europe and Asia. He published many articles and is regularly interviewed on actual supply chain, location and investment climate topics by the world press. René Buck is a research fellow at the Amsterdam School of Real Estate and is member of industry associations like CSCMP, CoreNet, IAMC. He is also a member of the prestigious global Site Selectors Guild.
Jim Renzas Senior Director North-America, BCI Global
Jim Renzas is based in BCI Global's California offices and works across the United States. Jim has a 30+ year career in Location Strategy and Site Selection in North America, and has deep experience in economic incentives package development and negotiations in many States and local areas across the United States. Jim is a regular speaker at conferences in the US and is a member of the Site Selectors Guild.
---
DOWNLOAD