June 27, 2018 | News Brief | Ecovolta is setting up a fully automated Li-ion battery manufacturing facility in Schwyz, Switzerland, with an annual production capacity of 200 MWh. When manufacturing starts in September 2018, this will be one of the largest operations of its kind in Europe. The design principle used for ecovolta's battery packs makes it possible to mass-produce battery storage systems which are capable of handling high current without the need for any active cooling. Ecovolta is a subsidiary of the Swiss firm ecocoach AG, which provides building automation systems.
Research and Development with Test Lab and Motor Test Bench
Alongside the battery manufacturing plant, Schwyz is also welcoming a research and development facility for battery applications with a focus on e-mobility. Ecovolta has brought together the development skills of a range of Swiss and Italian businesses to make this possible.
"The members of our R&D team have been developing battery, electronics and drive solutions for over 15 years. They test battery systems and build full drive prototypes, including power electronics, right next to the production facility. The motor test bench can then be used to measure torque, load curves and power peaks," said Paul Hauser, CTO at ecovolta.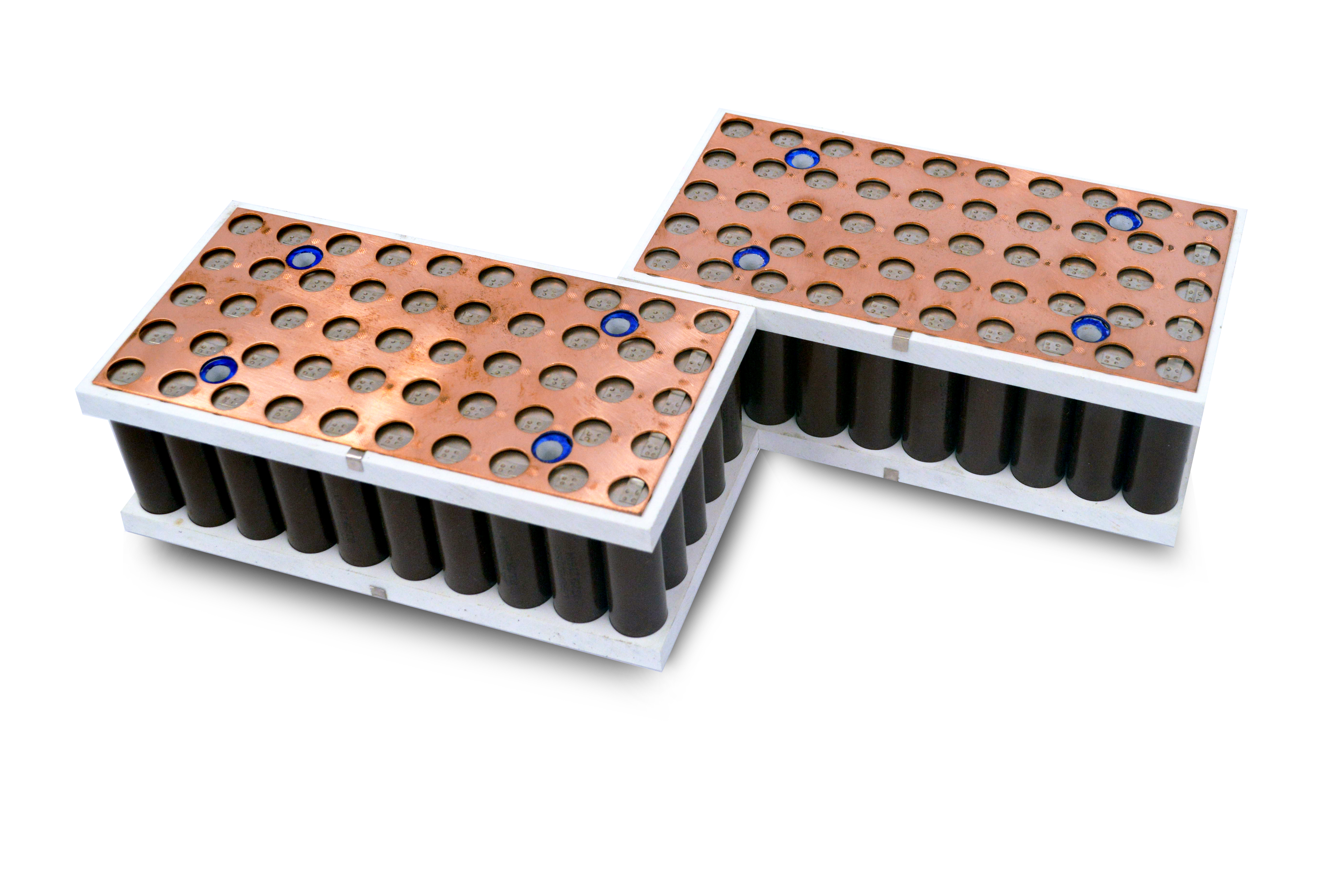 The R&D department also includes a battery lab which can be used to test and document the number of cycles of storage systems, aging processes, and the effects of short circuits and mechanical destruction, among other things. The in-house test bunker makes it possible to carry out ultra-secure tests when necessary. Ecovolta's production facility and the in-house research and development department take up a total area of around 7,500 m2.
Flexible Cell Arrangement Despite Automation
The design principle used by ecovolta enables flexible mass production of square and round battery types in a fully automated process. At voltage levels of 12 to 600 volts, capacities from 10 Wh to several hundred kWh can be achieved, while the energy density reaches 480 Wh per liter. In combination with the battery management system (BMS) also developed by ecovolta, the batteries can discharge at a rate of 8C and charge at 2C without any need for cooling.
Battery systems manufactured in line with ecovolta's design principle and equipped with the ecovolta BMS are already being used in e-mobility applications and in agriculture.