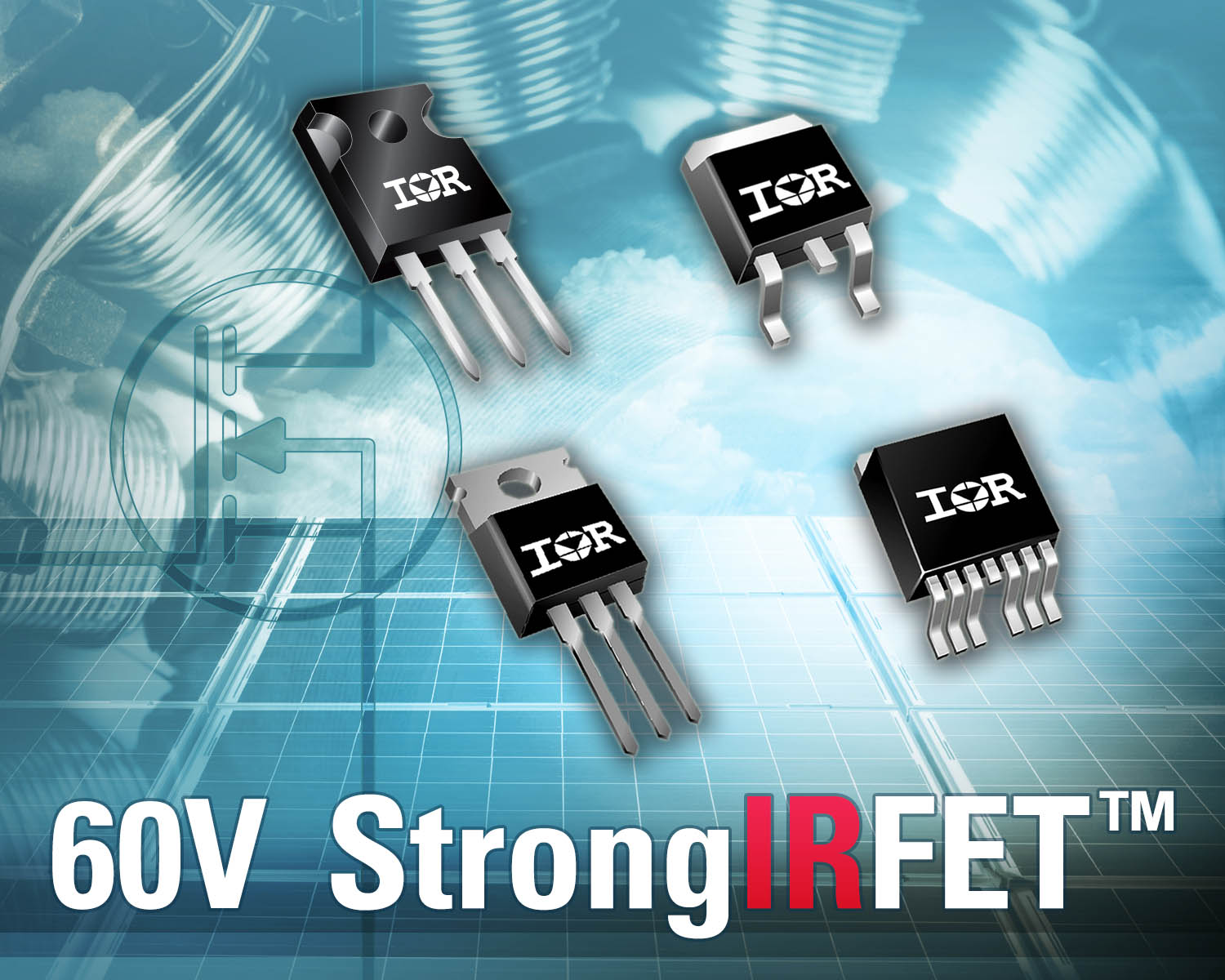 International Rectifier, IR, has announced the expansion of its StrongIRFET MOSFET portfolio to include 60 V devices for a wide variety of industrial applications including power tools, Light Electric Vehicle (LEV) inverters, DC motor drives, Li-Ion battery pack protection, and Switched Mode Power Supply (SMPS) secondary-side synchronous rectification.
The new family of 60 V StrongIRFETpower MOSFETs feature ultra-low on-state resistance (Rds(on)) for improved performance in low frequency applications, very high-current carrying capability, soft body diode, and 3 V typical threshold voltage to improve noise immunity. Each device in the family is 100 percent avalanche tested at industry highest avalanche current levels to ensure the most robust solution for demanding industrial applications. The devices are available in through-hole and surface mount D2-PAK packages.
"Featuring ultra-low Rds(on) and 100 percent avalanche tested to demanding industry levels to ensure robustness, IR's family of 60V StrongIRFET™ devices offers a selection of benchmark performance MOSFETs optimized for the industrial market," said David Schroeder, Executive Director of Marketing for IR's Power Management Devices Business Unit.