Renata Batteries has developed its first rechargeable coin cell battery, expanding its portfolio of primary coin cell batteries to include its more recent innovations in rechargeable lithium battery chemistries. Featuring long cell life and a low self-discharge rate (<1 percent per year at 23°C), Renata's 3 V LMR 2016 rechargeable lithium manganese dioxide batteries are packaged in compact (20 mm diameter by 1.6 mm), lightweight (~1.2g), non-magnetic coin cells well suited for use in portable medical devices and wearable electronics.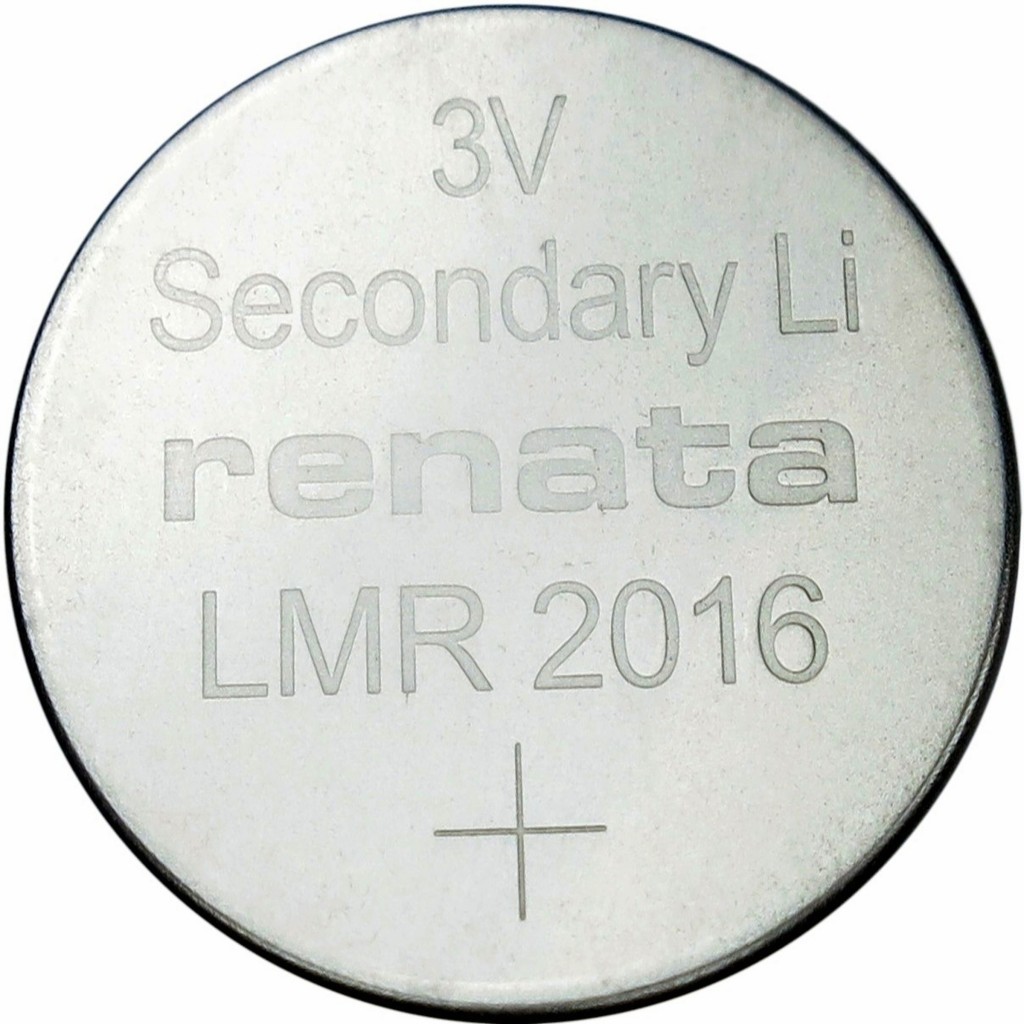 "The rapid market growth for handheld medical devices and wearable electronics, including activity bracelets and smart clothing, has created a strong demand for rechargeable power sources in the coin cell form factor," said Sharon Rossi, OEM sales director at Renata Batteries North America. "Specifying a rechargeable power source allows users to charge the device multiple times without having to replace the battery, effectively extending the product's lifecycle and adding value."
The rechargeable LMR 2016 batteries deliver 3 V nominal voltage and a 500-cycle lifetime, and are UL certified to Lithium Batteries – Component standards (BBCV2.MH14002). Rated for 30 mAh capacity and operating temperatures spanning -20°C to 60°C, the batteries can be shipped in bulk or card unit blister packaging, and can also feature custom tabbed solutions upon request. Freshly delivered batteries have a 90 percent (27 mAh) state of charge.