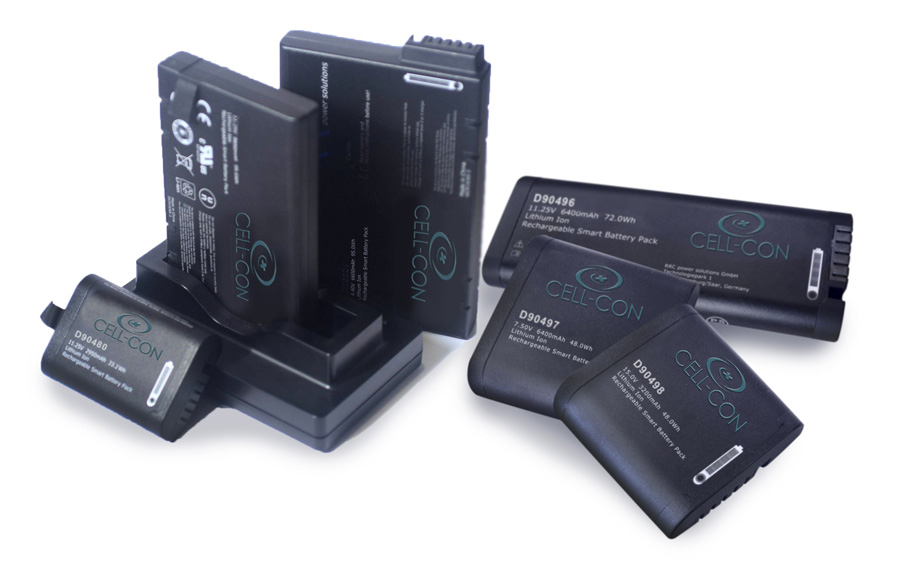 In efforts to assist Engineers and OEM's get to market faster, Cell-Con, Inc. is offering a variety of Li-ion batteries already developed with worldwide approvals. No development expense, tooling or agency approval costs are needed for our standard battery packs and corresponding charger.
"Our standard Li-ion battery options are high performance batteries used in applications such as medical devices, tablet PC's, notebooks, and industrial devices," said Gene Kiley, CEO of Cell-Con. "Currently we are offering six smart battery options and a single corresponding Li-ion battery charger that charges any of the six batteries."
Nominal ratings for these Li-ion smart battery packs include 14.40 V 6.60 Ah, 11.25 V 8.85 Ah, 11.25 V 2.95 Ah, 11.25 V 6.40 Ah, 15.0 V 3.20 Ah, 7.5 V 6.40 Ah.
Click Here for More Information on Cell-Con