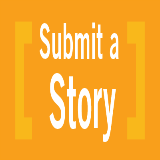 ADVERTISE WITH US
Digital advertising opportunities available!
To learn more, please contact Tom Conley
781-972-1351
FEATURED ARTICLES

Challenges for Manufacturers and Retailers in Certifications and Regulations for Power Banks
Commentary contributed by Rich Byczek, Global Technical Director – Transportation Technologies, Intertek
As we have more and more portable devices powered via a common USB interface or adapter, the need for convenient charging "on-the-go" has led to the proliferation of the Powerbank, and its' often larger sibling, the Power Pack. Simply stated, Powerbanks are typically Lithium-ion based batteries encased in a protective enclosure and providing a USB charging interface to power or charge those portable devices such as tablets and smartphones. In some cases, these powerbanks may incorporate their own wall-connection and imbedded charger, but more commonly are recharged via the same USB interface.

New Technology Enables Next-Gen Portable Battery Operated IOT Devices
Commentary contributed by Anton Beck, Battery Product Manager, Epec Engineered Technologies
The Internet of Things, or IoT, is a buzzword of sorts. However, it is one that describes devices, appliances, vehicles and other products that are network connected so that they can exchange data with one another or with a central communications device. Some common devices include smart thermostats, wearable step counters, and certain wireless home speaker systems. Each "thing" operates independently, such as a garage door opener which works to open and close the garage door--however, it also interoperates with the Internet infrastructure, such as by this same opening device allowing you to control the opening and closing from miles away instead of using the standard opener from the end of your driveway. According to IHS Markit, experts estimate that the Internet of Things will include around 30.7 billion objects by the year 2020.

GS Yuasa Lithium Power Completes Qualification of a Scalable Lithium Ion Battery for Spacecraft
GS Yuasa Lithium Power (GYLP), the US subsidiary of GS Yuasa Corp., has released a space-qualified lithium ion battery based on the existing LSE190 cell manufactured by GS Yuasa Technology (GYT) in Kyoto, Japan. A 12-cell configuration of the MA190 battery module successfully completed qualification testing including shock, sine and random vibration, and thermal vacuum testing.

Vertiv Introduces Compact UPS System for Edge Deployments
Vertiv has introduced the Liebert ITA2, a compact, three-phase, 8 and 10 kVA uninterruptible power supply (UPS) system designed for local and remote IT deployments at the edge of the network. The latest addition to the Vertiv UPS portfolio gives customers an efficient battery backup solution with three-phase input and output for 208/220 V IT requirements. The system is available in various models globally and through Vertiv channel partners.

See More New Products Online
Batteries | Charging | ICs & Semiconductors | Components
Testing, Monitoring & Safety | Manufacturing & Materials
INDUSTRY NEWS

Using Crumpled Graphene Balls to Make Better Batteries
Lithium metal-based batteries have the potential to turn the battery industry upside down. With the theoretically ultra-high capacity of lithium metal used by itself, this new type of battery could power everything from personal devices to cars.

APS, First Solar Partner on Arizona's Largest Battery Storage Project
Two homegrown providers in renewable energy, Arizona Public Service and First Solar, are bringing a first-of-its-kind 50-megawatt (MW) solar-fueled battery to the desert to provide clean power to Arizonans on hot summer days. This project will make Arizona home to one of the largest battery storage systems in the country. The innovative design models how the future of solar and storage can work together to deliver power to customers during peak hours.

Coupling Experiments to Theory to Build a Better Battery
Lithium-sulfur batteries are promising candidates for replacing common lithium-ion batteries in electric vehicles since they are cheaper, weigh less, and can store nearly double the energy for the same mass. However, lithium-sulfur batteries become unstable over time, and their electrodes deteriorate, limiting widespread adoption.

Boeing HorizonX Invests in Advanced Battery Technology Startup Cuberg
Boeing is investing in Berkeley, Calif.-based Cuberg, Inc., a startup founded by former Stanford University researchers developing next-generation battery technology for potential aerospace and industrial applications. Cuberg developed an advanced battery cell that is designed to be a drop-in solution to existing large-scale battery manufacturing processes. It combines a lithium metal anode, proprietary electrolyte and high-voltage cathode to achieve high energy density and thermal durability.

Lithium Werks Acquires Valence Technologies, Inc.
Lithium Werks B.V., a lithium ion battery and portable power solutions group, have acquired substantially all the assets of Valence Technologies, Inc., including the customer relationships, global manufacturing, sales and distribution locations along with all of Valence's Proprietary Lithium Magnesium Iron Phosphate intellectual property (IP), trademarks, and inventory. The IP portfolio also includes patents on high voltage battery materials for potential future battery breakthroughs.

CONTACT THE EDITOR
Allison Proffitt
Editorial Director
Shannon Given
Editor